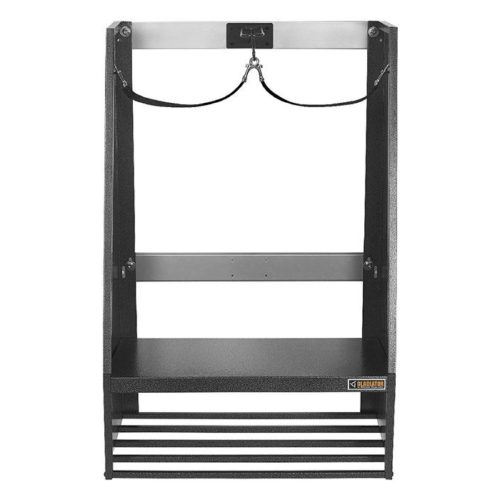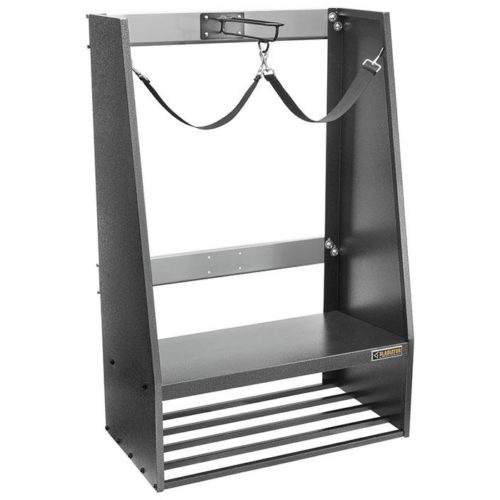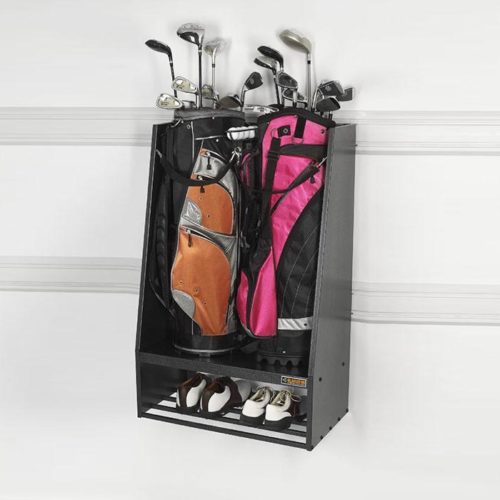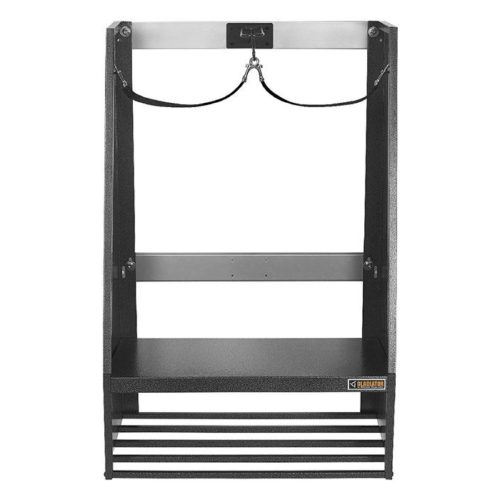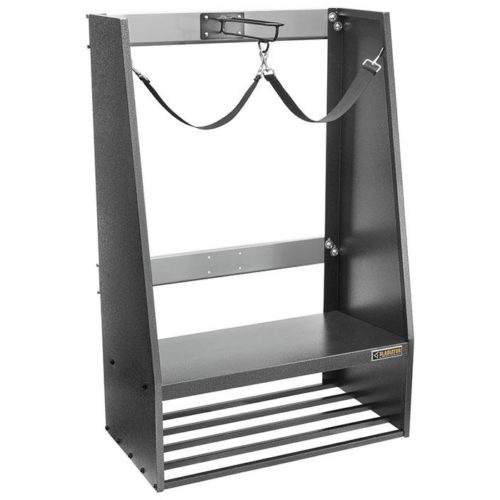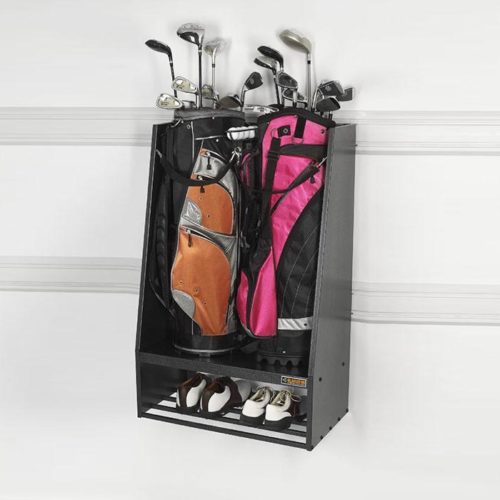 Golf Caddy
Golf bag storage is made easy with the Gladiator ®;
Golf Caddy.
This caddy has room for two over-sized golf bags, plus extra storage for golf balls.
A lower shelf allows you to keep your golf shoes with the rest of your items.
Designed for use on GearTrack ®; Channels and GearWall ®; Panels, it can be hung easily and re-positioned if needed.
27.5″ wide x 42.5″ high x 15″ deep.
Holds up to 75 lbs. per caddy, 50 lbs. for the upper shelf, 25 lbs. for the lower shelf.
Lifetime limited warranty on products ensures easy replacement of materials.